When you realize 'a bugs life' was trying to tell you something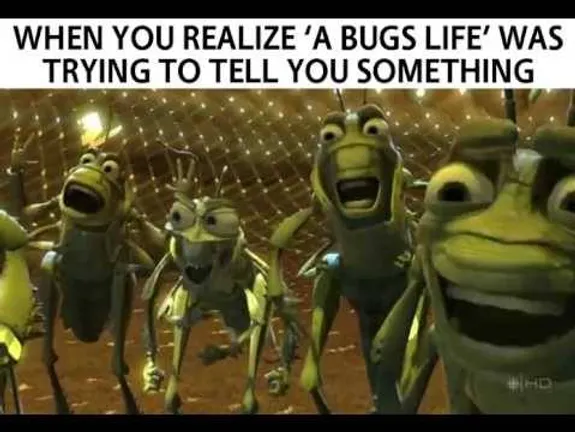 Listen carefully. Apply the message of this short clip from A Bug's Life to the ability of the 99% to take back control of their lives from the 1%. (And this can only be done, IF all the other "ants" listen to the reason, logic, and solutions of the "one ant," join together and implement a solution that will work.
Watch the entire film. It's message is profound! It's writing incredibly relevant and apropos to the Humanity Party®'s message and purpose.
THumP® has the solutions.
when you realize 'a bugs life' was trying to tell you something